NEW ITEM IN OUR STORE!!!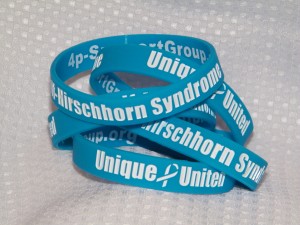 You asked. We listened! We have launching our new
Wolf-Hirschhorn Syndrome ~ Unique & United wristbands.
You can order yours today through our website store.
http://4p-supportgroup.org/store/
Wolf-Hirschhorn Syndrome is on the front, Unique & United is on the back
and our website is printed on the inside of the wristband.