With the launch of our new
Wolf-Hirschhorn Syndrome ~ Unique & United T-shirts
we are sponsoring a free T-shirt contest!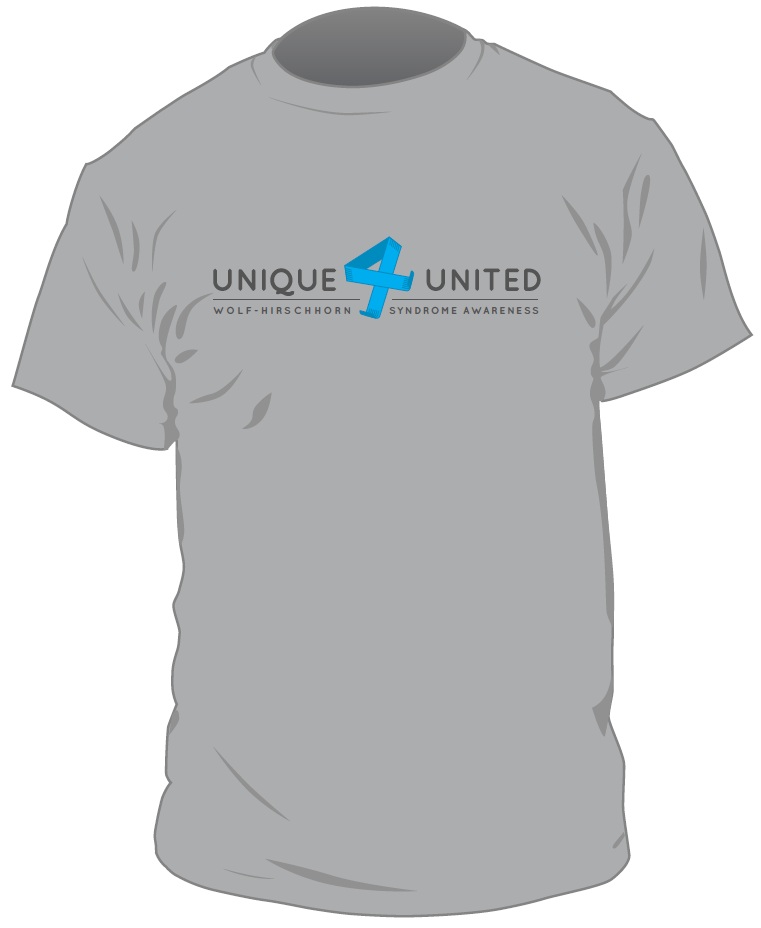 Enter here for you chance to win.  We will not share or sell any information you provide.  We value your privacy.  We are not requiring you to "like", "share" or "comment" publicly.  However, we do encourage you share this on your Facebook and Tweeter accounts to help us spread the word about 4p- & Wolf-Hirschhorn Syndrome and our new awareness T-shirts!
Don't want to wait to see if you win before getting one of these T-shirts?  Go to our 4P- Store and place your pre-order.  T-Shirts will be mailed out in mid-June!  Order yours now!
Read the Contest Rules & Conditions before submitting your entry.  http://4p-supportgroup.org/?p=2221
CONTEST ENTRY IS NOW CLOSED.