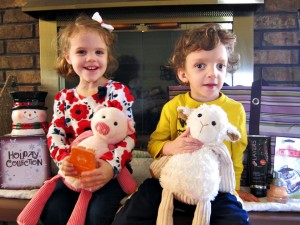 Hello, all! I'm so excited to be sponsoring our group's holiday fundraiser this year!  The product we will be selling is Scentsy – wickless candles, warmers, and many other fragrance products.  The warmers and wax are great for anyone but especially nice in homes with children and pets as there is no soot, lead, or flame; and the wax never heats up enough to burn skin.  There are over 80 scents to warm plus most of these come in other forms like room sprays, antibacterial fragrance foams, and scent circles.  Rheyn and Paizley (my little ones) especially enjoy their Scentsy Buddies.  These are plush animals that each come with a scent pack of your choice to zip-up inside.  They are super soft, smell great, and might even help your child feel more at ease during rest times.  Try using one of the body sprays on yourself from Scentsy's bath/body/laundry line then putting the same fragranced scent pack into your child's Buddy.  Scent is the best link to memory!  If little ones are trying to sleep and smell that familiar scent, it may make their rest process a little smoother.  Most of the regular-size Buddies are also Buy One Get One Free for the next couple of months, as are the antibac fragrance foams.  This is an awesome deal to go along with our awesome fundraiser!  Please take a look at my website below and just click the purple "join party" button next to our party: "4p-/Wolf-Hirschhorn Fundraiser" before shopping so that 20% of each order will be donated to our group.  Please share this info with your friends and family and don't hesitate to message/email me with any questions!
Also, anyone who wants to take orders in-person by order form from those local to you, please email me at WishingForWickless@gmail.com and I will mail you a fundraiser packet with everything you need for that. The deadline to order online and get items by Christmas is December 18th but we will continue to have the fundraiser open online until the end of December for those who don't mind getting their items after the holiday.

Thank you for your participation!
Afryka Manning, mom to Rheyn (rain) who's 4 and has 4p-.