The Sahana Sinha Memorial Fund


This fund was created to honor and remember the life of Sahana Sinha, who was diagnosed with Wolf-Hirschhorn Syndrome, by assisting 4p- families who are experiencing financial hardships through the generous donations of her parents, family and friends to continue contributing to the community through this memorial fund.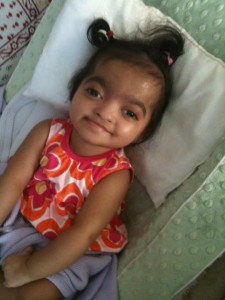 We are very hopeful that this fund will help many families in need, and that the fund will continue to grow.  To make a tax deductible donation to this fund, please mail a check to our address below or use our PayPal donation link and note in the memo area that it is for the "hardship assistance fund".

4p- Support Group
c/o Amanda Lortz, Executive Director
1495 Forest Brooke Way, #262
Delaware, Ohio  43015

OR

For Guidelines and Application, click HERE.

If you are unable to print and/or email your application, you may use the form below to submit your application with a digital signature.  Please note, you are still required to review the Guidelines which can be found in the link above.