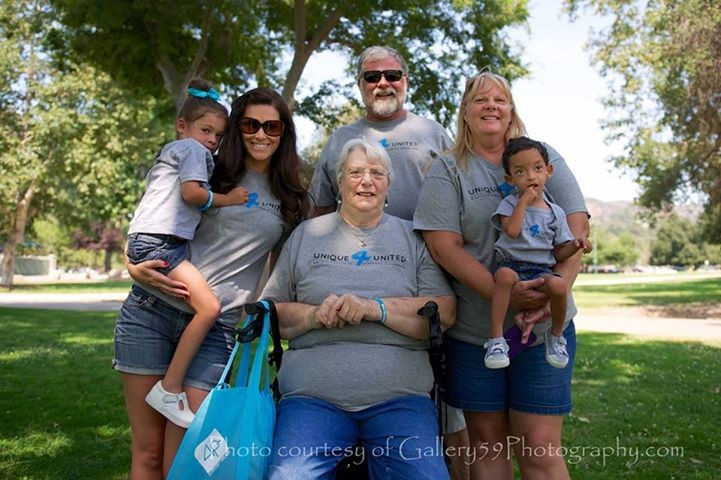 Many of you have already ordered and received the new 4p-Support Group T-shirts.  So now it's time to start wearing them!  Our goal is to spread awareness and support for 4p- and the best way to do that is YOU and your "Unique & United" T-shirts.  So get your shirts on and get out there!  Take a picture of you, your child, or the whole family sporting your snazzy new "Unique & United" T-shirt.
Where can you wear your shirts?  Well whether you're headed to the Grand Canyon or the grocery store, to the Coliseum or the cardiologist, white water rafting or the water sprinkler outback….the possibilities are endless.
Represent 4p- across America and around the world!
The most "unique" photo will win a prize!
Submissions must be received by Dec. 15, 2013.
There will be 3 contest winners:
1st prize- $200 Visa gift card
2nd prize- $100 Costco gift card
3rd prize- $50 Visa gift card

If you don't have a "Unique & United" T-shirt yet, no worries! T-shirts are available in adult sizes, youth sizes, and onesies for $13.00 through our online STORE. Note that XXXL Adult is priced at $15.50.

*By submitting your photo, you are authorizing use of your photo by the 4p-support group.  Click here to read the official contest rules and conditions before submitting your entry below.

A collage of the photo entries will be displayed during our
2014 National Conference!
View the contest entries here!