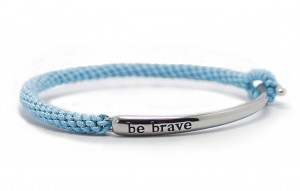 Introducing our new Bravelets!
This holiday season consider our bravelets, a unique gift, for your wife, husband, daughter, son, family member or friend who is affected by 4p-. There are several styles to choose from and are embellished with our blue color.
They are designed to be a reminder to be brave in the toughest of times! Plus, $10 per item purchased is donated back to the 4p- Support Group which makes them a gift to feel good about giving.