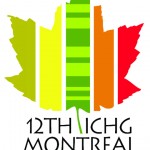 The 4p- Support Group is attending the 2011 American Society of Human Genetics/International Congress of Human Genetics annual meeting in October in Montreal. This is a very big step for our organization! The ASHG/ICHG annual meetings are attended by over 6000 scientists/doctors/geneticists. Our goal is to bring greater awareness to 4p- Syndrome.
We would like to receive a picture of every child with 4p-/Wolf-Hirschhorn Syndrome for our display booth.
Please email Amanda a picture of just your 4p- child (no family photos) at president@4p-supportgroup.org. In the email include your child's name, their full deletion, range if known, date of birth (and death if applicable,) and 3 captions that we can choose from. For example: George, DOB 1/1/2004, (4) (p16.3p16.3)(RP11-478C6-). Doctors told me he would not live past 2 weeks old. He is now 7, can say some simple sentences and walk unassisted.
UPDATE: We've extended our deadline to September 30th to be able to include as many photos as possible.
Thank you in advance for your support with this important project!